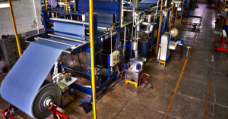 Small and Medium-sized Enterprises (SMEs) are the lifeblood of Pakistan's economy, contributing significantly to employment and economic growth. Yet, SMEs face a myriad of procurement challenges, which can hinder their growth and competitiveness. In this comprehensive blog, we will explore the various procurement challenges that SMEs in Pakistan have encountered in previous years, provide a wealth of statistics and data, and delve into how Zaraye, a leading B2B sourcing platform, is revolutionizing the procurement landscape to address these issues.
Procurement Challenges for SMEs in Pakistan: An In-depth Analysis
Limited Access to Finance
In 2020, only 7% of SMEs in Pakistan had access to formal credit (State Bank of Pakistan).
A survey conducted by the Small and Medium Enterprises Development Authority (SMEDA) in 2021 revealed that 41% of SMEs faced difficulty accessing credit, with 37% citing high interest rates as a major obstacle.
Inefficient Supply Chain Management
In 2019, Pakistan ranked 108th out of 190 countries in the ease of doing business (World Bank).
According to a 2020 study by the Lahore University of Management Sciences, 63% of SMEs in Pakistan identified supply chain disruptions as a significant challenge during the COVID-19 pandemic.
Bureaucratic Red Tape
Pakistan ranked 108th out of 190 countries in terms of the ease of dealing with construction permits (International Finance Corporation).
A 2020 survey by the Overseas Investors Chamber of Commerce and Industry (OICCI) indicated that 49% of businesses cited cumbersome regulations and frequent policy changes as obstacles to doing business in Pakistan.
Limited Market Access
Over 80% of Pakistani SMEs primarily sell their products domestically (Pakistan Institute of Development Economics).
According to a 2021 report from the Pakistan Bureau of Statistics, exports from SMEs in Pakistan declined by 6.2% in the first half of the fiscal year, underscoring the limited access to international markets.
Quality Control and Certification
Lack of access to quality testing facilities and the cost associated with certifications hinder SMEs' procurement and export opportunities.
A study by the Pakistan Council of Scientific and Industrial Research (PCSIR) in 2020 found that 67% of SMEs faced difficulties in obtaining certification for their products due to high testing costs.
Zaraye: Transforming Procurement for SMEs
Addressing Limited Access to Finance:
Zaraye understands that limited access to finance can be a major roadblock for SMEs. Therefore, we've partnered with leading financial institutions, including Habib Bank Limited, Easypaisa, and Standard Chartered Pakistan, to provide innovative credit solutions. SMEs can now buy polymer products and materials on credit, offering more flexible payment terms for raw materials, and making procurement more accessible and convenient.
Streamlining Supply Chain Management:
Zaraye's platform streamlines the procurement process, connecting buyers and sellers seamlessly. Our vast network of 1,500+ trusted suppliers ensures a wide range of high-quality materials. The user-friendly interface simplifies procurement, reducing inefficiencies in supply chain management and helping SMEs access the materials they need quickly and efficiently.
Expanding Market Access:
Zaraye offers a one-stop solution for all raw material sourcing needs, catering to a wide range of industries, including textile, construction, steel iron, and polymer. By connecting buyers with a network of reliable suppliers across Pakistan, Zaraye broadens market access and enables SMEs to explore various procurement options, both domestically and internationally.
Ensuring Quality Control and Certification
Zaraye is dedicated to sourcing top-quality raw materials. We partner with trusted suppliers, ensuring that the materials meet industry standards and quality requirements. Our commitment to quality assurance alleviates concerns about product quality and certification for SMEs, making the procurement process smoother and more reliable.
Zaraye's Commitment to Simplify Procurement Challenges
Zaraye is not just a B2B platform; it's a transformative force for SMEs in Pakistan, addressing the complex procurement challenges they face in the textile, construction, steel iron, and polymer industries. Our extensive network of trusted suppliers, innovative credit solutions, and user-friendly platform empower SMEs to procure high-quality raw materials conveniently and competitively.
In a rapidly evolving business landscape, Zaraye serves as a valuable resource, offering a secure, efficient, and cost-effective solution for SMEs to meet their procurement needs. By eliminating barriers to access, streamlining the procurement process, and ensuring product quality, Zaraye contributes to the growth and prosperity of SMEs in Pakistan.
In the coming years, as Pakistan continues its journey towards economic development and globalization, nurturing and supporting its SME sector will become increasingly vital. Zaraye stands as a testament to the power of innovation and collaboration in transforming the procurement landscape for SMEs, enabling them to thrive, create employment opportunities, and contribute to the country's economic prosperity.
With Zaraye, SMEs can confidently source raw materials, navigate procurement challenges, and thrive in the competitive business environment. Our commitment is to provide a one-stop solution that streamlines procurement, fosters growth, and empowers SMEs to reach new heights in the ever-evolving landscape of commerce.