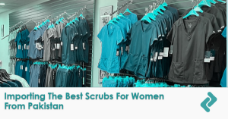 If you're looking for a comprehensive guide on the best scrubs for women which helps you find the right purchase of high-quality scrubs for your business in the USA, we've got you covered. In this article, we'll explore the top-notch scrub options available in Pakistan, a textile manufacturing hub. With our focus on quality, style, and comfort, you can find the perfect scrubs for your professional needs. Discover why importing from Pakistan is a smart choice and learn how to order and import scrubs for women hassle-free!
Understanding the Importance of Quality Scrubs
When it comes to workwear for healthcare professionals, quality is paramount. Scrubs for women should be durable, functional, and provide the utmost comfort. By emphasizing the importance of high-quality scrubs, you ensure that your staff feels confident, and comfortable, and can perform their best. Investing in superior scrubs not only enhances the overall appearance of your team but also contributes to their well-being and productivity. With the right quality scrubs for women, your staff can focus on what matters most: delivering exceptional care to their patients.
Benefits of Sourcing Scrubs from Pakistan
Pakistan has earned a stellar reputation for its textile industry, and they are no exception when it comes to scrubs. Here are some reasons why importing scrubs for women from Pakistan can be advantageous for your business:
Wide Range of Designs and Styles
Pakistan offers a diverse selection of scrubs for women staff, catering to various preferences and requirements. Whether you need traditional, trendy, or innovative designs, you can find it all.
Quality Manufacturing
Pakistani textile manufacturers adhere to strict quality control standards, ensuring that their scrubs meet international benchmarks. The use of premium fabrics and advanced manufacturing techniques guarantees long-lasting, comfortable scrubs.
Competitive Pricing
Pakistan's textile industry offers competitive pricing, allowing you to source high-quality scrubs for women at affordable rates. This affordability makes it an attractive option for businesses looking to import in bulk.
Customization Options
Many Pakistani scrub manufacturers offer customization services, allowing you to create personalized scrubs for women staff. From adding logos to choosing specific colors or features, you can tailor the scrubs to reflect your brand identity.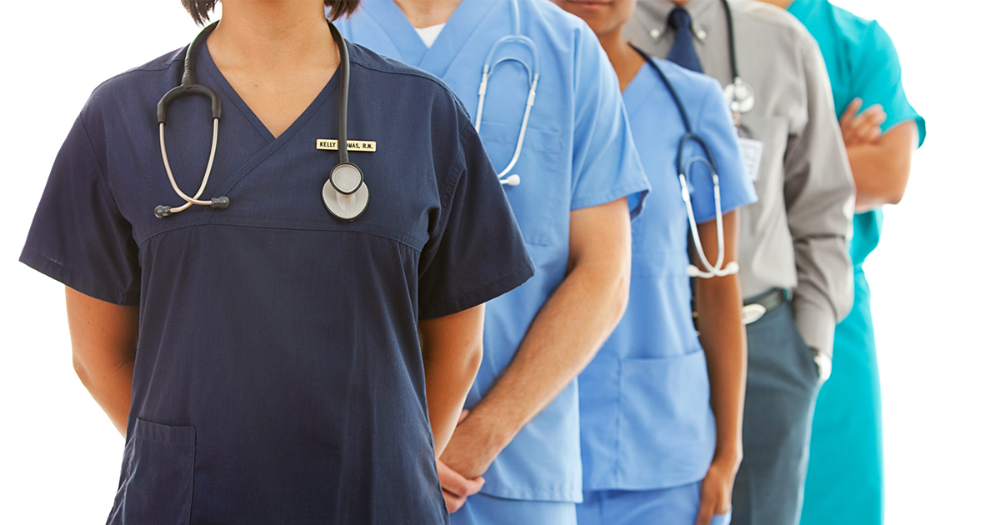 How to Order and Import Scrubs for Women from Pakistan?
Now that you've identified the best scrub brands in Pakistan, it's time to learn how to order and import them for your business:
Research and Explore Suppliers
Conduct thorough research to find reliable suppliers in Pakistan. Look for online directories, trade exhibitions, or seek recommendations from industry professionals. Reach out to potential suppliers to discuss your requirements, pricing, and shipping details.
Review Products and Features
Explore online samples from shortlisted suppliers to evaluate the quality, sizing, and overall fit of the scrubs for women. This step helps ensure that you're satisfied with the product before making a bulk order. Evaluate factors such as fabric quality, stitching, comfort, and colorfastness.
Request a Quote
Before proceeding with purchasing your order, it is important to have an estimate of your pricing and to understand at what rates you will get the best deal. Then if you are satisfied with your quotations, place your bulk order, specifying the sizes, colors, and quantity required. Ensure clear communication with the supplier regarding timelines, payment methods, and any customization requirements.
Shipping and Customs
Work closely with your chosen supplier to navigate the shipping and customs processes. Familiarize yourself with import regulations and any necessary documentation. Opt for reliable shipping methods to ensure timely delivery and track your shipment to stay updated on its progress.
Zaraye - One-Stop Solution to Meet Your Exporting Needs
With Zaraye, you can make your work easier. After requesting a quote for your product and purchases, a relevant person from the team contacts you to guide you better for your order. They provide you with the best deal to ensure that the shipment is efficiently delivered.
If you're someone who does not like the hassle of this all then download the Zaraye app. The Zaraye app is a b2b raw material sourcing platform that lets you explore products, request an order, track orders, and keep track of rates of your favorite products. This all can be done in one app that makes Zaraye your one-stop solution for achieving your sourcing needs.

By sourcing the best scrubs for women from Pakistan, you're making a smart choice for your business in the USA. The quality, style, and competitive pricing offered by Pakistani manufacturers make it an ideal destination for importing scrubs for women.
Also, Find More About Textile Mills in Pakistan and Their Contribution
Remember to prioritize the needs of your staff, and don't hesitate to explore the diverse range of scrub brands available. Get ready to provide your female healthcare professionals with comfortable and stylish workwear that enhances their performance and boosts their confidence!